THE LION DR. WILLIAM CHIU SCHOLARSHIP
THE LION DR. WILLIAM CHIU SCHOLARSHIP
These Scholarships are to assist families who cannot afford to fund their child to a University.
All Scholarships will go to the University of Western Sydney, for Bachelor programs on behalf of the chosen scholars within the following areas of study. Medicine, Dentistry, Pharmacy, Law, Teaching, Architecture etc.
All students who receive the scholarships will become "Youth Ambassadors" for The Follow Your Dream Foundation – Australia. They will help in distributing and sharing information about the foundation whenever the opportunity arises through their daily activities.
Samantha Sturgess is one of our students who receive the scholarships.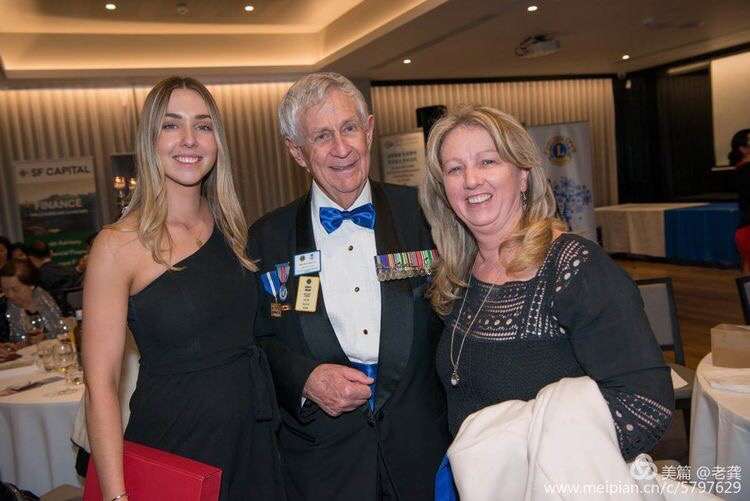 Out of Sight, But Not Out of Mind By Samantha Sturgess (Optometrist) Samantha Sturgess spent a week in December 2018 participating in a YWAM outreach trip after being sponsored by Lions Club.
My greatest passions in life are seeing the world and helping those less fortunate, so when I was given the opportunity to combine the two with a Lion's Club sponsored trip on a medical ship in Papua New Guinea, I couldn't pass it up.
YWAM (Youth With A Mission) Medical Ships is a charity that aims to provide health care and education to some of the most remote and hard to access areas of Papau New Guinea. This floating hospital is full of health professionals including doctors, nurses, dentists, ophthalmologists, and optometrists. On board I was the only optometrist working alongside a self- taught refraction worker, Steven. Together, over the course of a week we visited four small villages just outside of Port Moresby – each with a mix of lovely people and unique challenges.
Unlike many of the remote villages that YWAM visits in PNG, these ones actually had access to optometrists. Despite this, every day there would be lines of people out the door waiting to be seen.
In the more remote areas of Papau New Guinea where there is no access to spectacle dispensaries, donated glasses collected by YWAM are distributed by on-board optometrists. During my time however, (due to our close proximity to optometrists and in an effort to encourage use of local resources) I provided prescriptions that could be taken into town for spectacles at a dramatically reduced cost price. I saw a significant amount of blindness and low vision from easily preventable conditions (such as cataract, pterygium, diabetic eye disease), and provided referrals where necessary to the local hospitals for further intervention.
Professionally, I faced many challenges in the clinic, including lack of equipment, language barriers, and time pressure with an overwhelming amount of people hoping to be seen every day. I came across some very challenging cases where I could clearly see what the issue was and how to fix it, but the patient couldn't afford surgery required, or I didn't have the resources or equipment to help them.
Despite these challenges, the kind and patient nature of the Papau New Guinean people made it all worth it. It was heart-warming being able to make an impact on the day to day life of these people with a simple pair of spectacles. Eye testing became a group event with some of the younger patients waiting around all day just to help me with checking patient's vision or to help translate for some of the older patients. Together with the eye team we managed to see just over 800 people in four different villages.
These long days of testing pushed me physically, mentally and professionally, but I wouldn't change the experience for anything. It reinforced to me how lucky I am to live in such a privileged country like Australia, and the power we have as individuals to make a positive difference in people's lives. I definitely came away with more than I gave and I am excited to go back and do something to increase awareness and access to eye care in even more remote areas of Papau New Guinea and the beautiful Pacific region.