Great Aussie Pie Month
Great Aussie Pie Month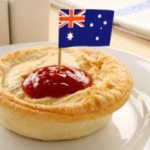 We will be encouraging clubs to sell pies to support Disadvantaged women and Children in MD 201.
Clubs are asked to run pie sales for the month of June. Clubs can pick the time in June they wish to do the pie sales or the can do each weekend for the month.
They can use local pie manufactures or a larger manufacture who are familiar with charity pie drives.
Why not use in conjunction with a sausage sizzle and heat the pies in the Bar B Q.
Clubs can use all types of pies and sell cold of hot. They can take orders through schools and business houses.
Prizes to be awarded at state and District levels to the highest fund raiser clubs.
In addition the most creative sales idea will receive a prize yet to be determined.
Promotional material to be supplied by the Foundation to each club that participates.
Application forms on web site and brochure.
Join the great Aussie Pie Month and finish the year with a bang.