The Follow Your Dream Foundation – Australia

was formed as a trust for charitable purposes on 9 July 2013 very soon after International President Barry Palmer was sworn in to that position.
LEARN MORE
The objectives are:
To support women and children both here and overseas particularly in the areas of education and employment.
"The Follow Your Dream Foundation – Australia" is to provide financial assistance for educational opportunities to disadvantaged students to enable them to achieve their full potential and in turn to give back to the Community.
The Projects that TFYDFA has committed to support are:
1. $7,500 Donated to 100 Indian families and beginning of the Micro Economics Project for 100 sewing machines to 100 women.
2. $15,000 Children's Feeding Program in India for disadvantaged school children.
3. $6,525 to replace 15 computers for Dungog High School in Maitland NSW Australia.
4. $20,000 for Nepal Earthquake rehabilitation.
5. $4,000 for sponsoring the concert of "Reaching for the Star" hosted by Chinese Parent's Association Children with Disabilities Inc.
6. $5,000 to support Australian Lions Childhood Cancer Research Foundation (ALCCRF).
7. $100,000 to support 100 families in some "Smart Indian Villages".
8. $2,160 for Girl Guides SA Inc. as 3 days School Camping in Leigh Creek SA.
9. $220,000 to support Lion Dr William Chiu Scholarship Foundation for University of Western Sydney.
10. $5,000 to assist and support non-verbal Autistic young children to speak (Kids Communicate Project).
11. $5000 for St. Ives Lions Club to support the funding for manual wheelchairs.
12. $3,000 for Women's Shelter in Maitland NSW
13. $500 to support Norfolk Island school debating team to Sydney.
14. $10,000 for District Q2 to support the Birthing Mums at PNG
Women, in a lot of societies, are disadvantaged and have no family support or financial assistance available to them. Through "The Follow Your Dream Foundation – Australia" we will be able to provide support in several ways; such as micro financing, by providing small loans for women, thus enabling them to set up a business to start earning an income to support themselves and their family. Another is to donate treadle sewing machines to enable these women to sew clothing; to mend clothing. Yet another is to provide a goat to milk as both food and for an income. The goat, in time, will be joined and the new born will be given back to the person who provided the goat in the first place.
NOTE: In most cases, goats will drop twins…and in some cases triplets!
Using the Goat Project a village can literally go from "poor to rich" in a very short time. Countries identified as the initial areas to work in are Australia, India, Nepal and China.
I have contacts in all these areas (and many more) who are prepared to help the children and the women. Through LIONS around the world we have a network of Foundations who shall partner with us to make a difference.
We also have several other Foundations who are ready to partner with us.
Through Lions we have the network around the world that can make this happen.
Barry Palmer AO
International President of Lions Clubs International (2013-2014)
Founding Chairman of The Follow Your Dream Foundation – Australia
For more information, please contact:
Vice Chairman/Trustee Lion Pearl Lin JP: +614 25 32 16 68
Vice Chairman/Trustee PDG Lion Allen Fraser JP: +614 14 88 41 01
The up coming projects that need your support!
The TFYDFA CHILDREN FEEDING PROGRAMME REPORT can be downloaded here:

TFYDFA CHILDREN FEEDING PROGRAMME REPORT
The beneficiary children and the Managements of the different organizations express their gratitude to The Follow Your Dreams Foundation, Australia for the hygienic, nutritious and timely food items supplied to the children.
The 220 children belong to the categories benefited are mentioned hereunder:
Poor and backward children
Leprosy affected children
HIV/AIDS affected and infected children
Physically handicapped and mentally challenged children
Orphan and semi-orphan children
Evening supplementary education children
The Different Organisations to which these children belong are
ADARSH TRUST ANNAVARAM
EMMAUS CARE CENTRE, KATHIPUDI
HIV/AIDS CARE CENTRE AT ST. JOSEPH'S HOSPITAL (CCC), PRATHIPADU
JOSEPH'S HOSPITAL (CCC) – PRATHIPADU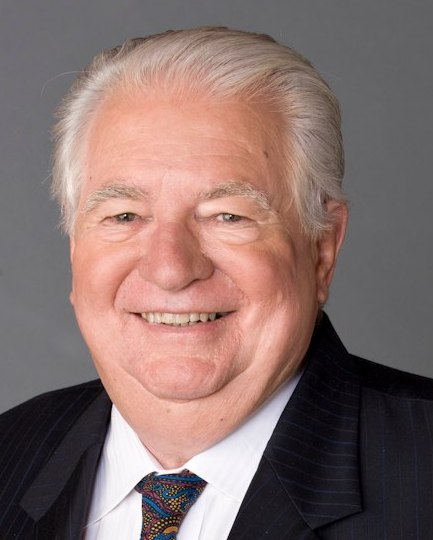 PIP Barry Palmer AO
Founder, Chairman and Trustee
Lion Pearl So Chun Lin JP
Vice Chairman/Secretary General and Trustee
Contact : Pearl.Lin@tfydfa.org
PDG Allen James Fraser JP
Vice Chairman and Trustee
PDG Vamsi Babu Komatineni
Vice Chairman and Trustee
PDG Carlene King OAM
Vice Chairman and Trustee
Lion Kenneth Nimmo ACIP JP
Treasurer and Trustee
Lion Sheba Nandkeolyar
Trustee
Lion Jonathan Yee
Trustee
If you would like to support the projects of The Follow Your Dream Foundation Australia. Please follow the following online fund raising web site.
https://www.givenow.com.au/followyourdreamfoundationaus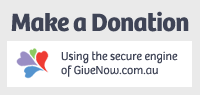 Donation Application Form for Different Programs
Application for Donation
For further information, please contact info@tfydfa.com
Or contact the following members:
Lion Pearl Lin JP: +614 25 32 16 68
PDG Lion Allen Fraser JP: +614 14 88 41 01